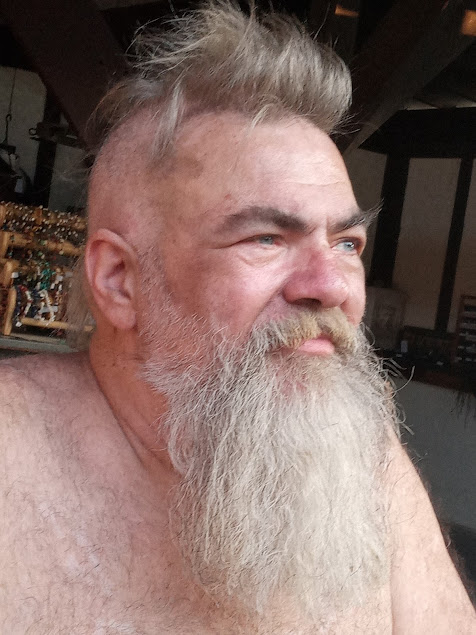 I could stand on a street corner and gather an income begging. I choose not to, Yes, the standing part was a joke. I have no legs. Instead, I choose to claw my back to a reasonable standard of living. This and other sites will document and showcase my physical, emotional and financial recovery.
Connected by a common Patreon account, I've created three websites to document the climb and showcase my work. A single membership to my Patreon account, adds perks to each of these sites. Chip in as little as $5.00 a month and enjoy perks from each of these web sites as well as my sincere thanks.
Bad Attitude Blades – Other than my dog, knife making is my main focus and passion these days.
Sexy Viking Jewelry – Physical rehab facilities are none too fond of knife making. To combat the endless numbing of hospital, rehab, and nursing home stays I turned to jewelry making.
A.J. Drew – A place for me to ramble, sort things out, and maybe practice my writing skills.