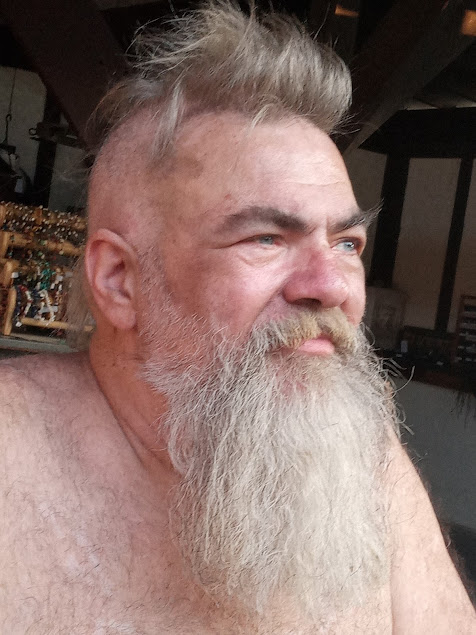 On a December morning in 2022, I woke on the floor. I sat in a puddle of blood and urine. I had woke to use the rest room. In my sleep, I'd forgotten surgeons had taken my legs. My stumps crashed into the hospital floor. My staples ripped. My bladder burst. My bed alarm and scream summoned nurses. No longer needing to pee, I tried to get back into bed. I couldn't do it alone.
So much has changed since loosing my legs. This website will document my personal and spiritual growth. This website is complimented by two additional sites. Bad Attitude Blades documents my growth as a knife maker. Sexy Viking Jewelry documents my growth as a jewelry maker.
The biggest change has been learning to accept help. Like getting in bed that December morning, I can't do this on my own. So I hope you will look at another page, my Pateon page. For as little as $5.00 / month you can help me to rebuild my life.